Telecom
Setting up a communications platform for your business is an enormous challenge. There are infinite moving parts, numerous applications and protocols that must communicate with each other, and tremendous difficulty involved in all of the above.
Over the years, the demand for IT services in the telecom industry has grown steadily, especially with the growing market for better telecommunications services. At O2I, we offer a range of telecom software development services for telecommunications and networking. Our services comprise the creation of telecom software solutions, designing, QA, deployment, and maintenance of the developed telecommunications software. A few of the many telecom software development services that we offer are –
Features Of Network Testing
Network Testing & Management (QOS)
Network and service performance are critical to achieving optimal quality of experience (QoE) and quality of service (QoS). But it is regular testing and continuous optimization that is the key to ensuring customer satisfaction and securing network investments. Mobile network testing solutions from WBN let you reconcile your current and future dilemmas. Our extensive and diverse product portfolio provides all the software, hardware and resources you need to deliver better services with higher quality for customers while enabling suppliers to increase the value of their networks and products.
Business Support System (BSS)
Business Support System or (BSS) facilitates the relationship of service providers with their customers. BSS consists of the components that Telecom Industry uses to run its business operations towards customers. BSS is more software oriented which deals with processes like taking orders from customer, ensuring that order is completed, processing the bills, and collecting the payment. BSS can be thought of the customer facing system.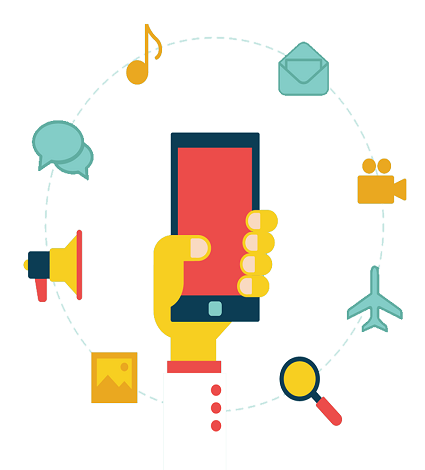 Mobile Value-Added Services (VAS)
A value-added service (VAS) is a term commonly used in the telecommunications industry. The term indicates the various services beyond the basics (mostly phone calls and fax) Examples of value added services include voice mail, ring back tone, balance checks, top up, SMS voting, SMS lotteries, recorded messages about expected waiting time, dialing back to the caller to avoid lengthy waits for service, and many others. Operators need various kinds of value added services, which they have to change and update frequently.
Our Range of Services
Order and Service Management
Business to Consumer (B2C) exchanges
Business to Business (B2B) exchanges
Operation and business support system
Wireless Enabling for business users
Product design and development
Integration with packaged & standard solutions
Customization and Localization Services
Embedded software development and testing
Software integration services